Me And My Love For Horses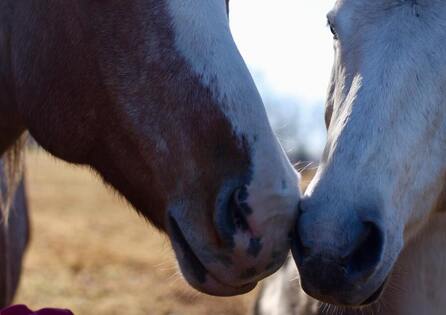 As a child I saved my pennies, nickels, dimes and quarters to purchase the first chapter-book that I ever read. I remember taking the "100 cents" to the counter of the store and bringing home my copy of Black Beauty, written by Anna Sewell.

Black Beauty was the first horse book written from the viewpoint of the horse! Reading this book began a love affair with horses for me that remains today. I grew up in the 1950's, the early years of television, with The Lone Ranger, Roy Rogers, Gene Autry and others. I enjoyed the stories but was in awe of their horses. Growing up in the small textile mill community of Apalache near Greer, South Carolina, I wasn't privileged to be around horses very often. But my mother did find a way to have my picture made on a paint pony, wearing my cowboy hat and pistols! That picture stands today in my office beside the picture of my 7-year-old grandson Sullivan on my paint horse!

In my teen years my love for horses was stoked when my older brother purchased a horse. Daisey was a beautiful, sweet chestnut Quarter Horse, and this allowed me to regularly put my hands on this magnificent creation of God. Through the years I have learned a lot about life from horses, which is one reason I believe it met God's approval for me to have the two horses that I have. Their names are Magic Painted Perfect and It's No Doubt. Magic is a Spotted Saddle horse who was born and raised in Virginia. No Doubt is a Liver Chestnut Tennessee Walker who was raised in mountains of Blue Ridge, Georgia. Both are about 15 hands, and steady on the trail. As a retired pastor I look forward to sharing my perspective of horses from their viewpoint with others who have the same passion and love for these great gifts of our Creator. I look forward to riding the trail with you!