How To Introduce a Problem Horse To New People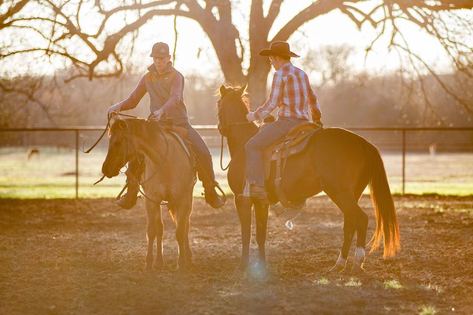 If you've been around horses long enough, you'll have met one that for some reason just doesn't like people. There are a few different reasons why a horse wouldn't like somebody, especially if they come from a situation of abuse or neglect. If you have a horse that doesn't really like people, it could be an issue as they're probably going to have to interact with another human at some point, for example, a vet or farrier. Here are some tips and tricks for introducing a problem horse to new people:

- Make sure you get along with your own horse. If you can't get near your own horse, you have bigger problems than trying to get them used to someone else. Get yourself a trainer! Don't dump your problem horse on someone else.
- Ensure that the experience level of the person you're introducing is up to snuff with what your horse might throw at them. Don't throw a beginner into a situation that they can't handle as this can be an incredibly unsafe situation.
- Use food. This is a great way to ingratiate yourself and others to the horse, and it's also a way to build trust.
- Start slowly. Let the new person and your horse get to know each other at different times and in different situations so your horse starts to understand that this person isn't a threat. Consistency is key in training, so try to expose them to each other during activities like grooming, baths, feeding time, and riding.
- Use open spaces. Introducing your difficult horse to a new person is best done where there is room for both to remove themselves from the situation if need be. Try starting off in a pasture. When stalled, let the person being introduced stand by the door so that they can make a quick exit if they have to.
- Groundwork. I can honestly never stress this enough. It establishes respect and boundaries between horse and handler; it's also a great way to introduce horses to any new situations or people. Working on distance groundwork can be a great tool depending on the situation.
- Supervise. Make sure you're physically present to offer some guidance and consistency, especially if you really don't trust your horse.
Of course the biggest issue in this situation is safety. Consider having the person you're introducing wear a helmet if you think they may need it or to cover liability. Make sure you take other necessary precautions as well, like preparing the area of introduction beforehand to make it as safe as possible for all parties. Remember that working with horses takes time, patience, and consistency, so don't get frustrated if your horse doesn't take to this person right off the bat. If you feel that your horse is unsafe for yourself or for those around them, get yourself a trainer!