HorseClicks Announces The Launch Of Their Association Partnership Programme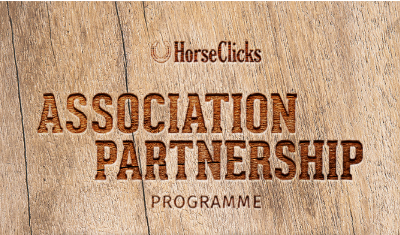 HorseClicks are delighted to be launching our new Association Partnership program, which will be open to, riding & breed associations and equestrian councils.
The creation of our partnership program comes from our desire to want to support, promote and share the news & activities of equestrian associations and riding communities from across the industry.
This will enable us to be able to share interesting, relevant and engaging content with our audience of active equestrian enthusiasts. We are keen to share all the relevant news, training, education, events, shows, programs and equine services for associations covering all riding styles and abilities.
The HorseClicks partner benefits would include the following
Partners Profile listing including backlinks in the HorseClicks partners page

News, Free access to post all news in the HorseClicks Blog

e/Newsletter, Complementary quarterly newsletter to the HorseClicks database

Social: Regular posts on the HorseClicks channels

HorseClicks Premier Ads 100% discount for all association members

HorseClicks Business marketing & web products, 20% discount for association members, products include banners, emails, websites.

Free Directory listings in HorseClicks directory and jobs category for all association members



We will also be introuducing some new and exciting perks for all our partnership members in the coming months. HorseClicks are always keen to discuss other ways we could promote additional initiatives and programs to support our Association partners.

To find out more and apply, visit our page here:
https://business.horseclicks.com/horseclicks-association-partnership-programme/