A Little Slice Of Heaven In The Driftless Region By Deb Gates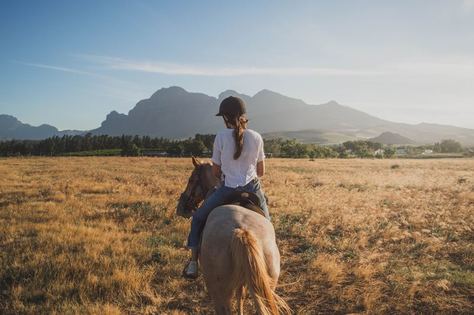 Here we are, folks, it's July and the gnats are plentiful, the flies are flying, and the humidity has arisen! We have yet to get our horses out and trail ride they have been stuffing themselves with grass and licking at the salt block, a pretty easy life right? If you like riding in the hills with nature then check out LaRiviere Horse Park in Southwest Wisconsin, it offers plenty of trails some narrow, some wide and some gravelled. Don't be surprised to see a deer here and there or possibly some wild turkeys, most trails are marked and some can be challenging for the inexperienced horse rider! Some of the things the horse park offers is : First come first serve campsites:Electrical hookups (30 amps):Potable Water:Communal automatic waterer for horses:Picket lines, corrals, and hitching rails:Picnic tables and fire rings:Manure pits and wheelbarrows:Two shelters for picnicking:Trash dumpsters:Pit toilets.
Be sure to bring plenty of bug spray with you! And take notice in late August/September the ground bees are out on some trails. We always love eating a big meal and sitting around the campfire at night.
Need a map or more info check out their website https://lariviereriders.com/maps-of-the-park.html
Check out Southwest Wisconsin's hidden gem, Horseback Riding outside of Prairie du Chien Wisconsin at LaRiviere Horse Park and Happy Trails everyone!