A Little Advice For When Buying A Horse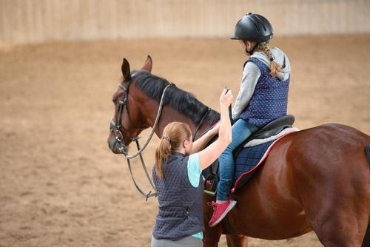 Whether you are seeking to buy a schoolmaster or a green youngster to be brought up through the levels, buying a horse is a daunting process. We will discuss a few points from where one can buy a horse, top mistakes people make while buying, things to consider and the effect it could take on your pocket afterwards.
Budget
Having a realistic budget can be a difficult thing to mentally come to terms with. Before thinking about a horse purchase budget, first think about all the expenses that will incur after purchasing: board lessons, arena renting, farrier and the unannounced vet bill!
When going to see the horse, be ready to ride with your helmet, boots and riding pants. Confirm with the current owner if you should bring your own horse saddle along.
There are many platforms that store listings. There are sales barns with their own websites and great online resources such as horseclicks.com, dreamhorse.com or bigeq.com that offer advanced search options. Here, you may apply filters for discipline, budget, age, height etc. to find exactly what you're looking for. Social media platforms also may have groups to join specifically for horse sales. Old fashion word of mouth is still a prominent way of selling in the equestrian world as well.
Common Mistakes
Finances
Many people find the "perfect horse" only to realize a few months down the road that they are unable to afford board, the dreaded and inevitable surprise vet bill, or even their own car payment (then you won't even be able to go to the barn to ride the horse!). Make sure you are fully aware of all expected and the surprise expenses having a horse will lead to.
Too Much Horse
This is a term used for someone that purchased a horse that is too "hot", overbearing or green for the rider to safely ride. When purchasing a horse, test riding it is a good idea and tests your compatibility with the horse. While it may sound fun and exciting to train a green horse, it should only be attempted by experienced riders or in close relation with a trainer.
Pre-Purchase Exam (PPE)
Getting a pre-purchase exam is a smart move. Also called a "PPE", it's an official exam performed by a qualified veterinarian to ensure health and serviceability.
With an in-depth exam, you'll be able to find out if the horse has any bone or soft tissue issues, chronic illnesses and any issues that could prevent your horse from being able to do its job in the future.
Unfortunately this step is often skipped as it is seen as an additional expense and will reveal issues that the buyer may not want to consider.
Knowing a few do's and don'ts ahead of time makes the experience a little less stressful and sets you up for success in the future. Buying a horse should be exciting and a happy time in any equestrian's life, not a stress-ridden burden!