Read the latest horse and equestrian news from around the world. Including barrel racing, showjumping news, eventing, show results and horse welfare updates! Select from the category list, the equine news you want to read about!
---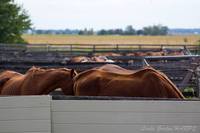 Calling all horse lovers! HorseClicks wants to help the Hooved Animal Rescue & Protection Society and Hands & Hooves Rescue to try and rehome seventy-five recently abandoned registered Quarter Horses located in Hampshire, Illinois. But we need your help. The horses were owned by a leading breeder in American Quarter Horses who won national halter titles at shows throughout the count...
---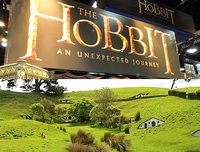 The Hobbit is part of the Lord of the Rings films, set before any of the films that have been released so far. The filming is taking place in New Zealand, where the animals they need for it are kept at a farm close by. 150 animals that is. None of the animals were killed during the filming process however, horses, goats, chickens and a sheep have died whilst the film is being made - some of...
---
Over 300 horses have be bought and trained by a Mexican Drug Cartel and are being auctioned in Oklahoma at Heritage Place Fall Mixed Sale. Some of these horses that have been auctioned have been bred by top racehorses. 15 people were charged for directing profits from drugs to quarter horses. A large amount of the horses found were at a ranch in Lexington, owned by the brother of two possi...
---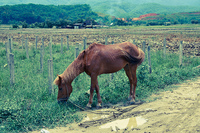 Is there a hay shortage? Horse owners are finding it hard to provide enough food for their horses, therefore leaving them hungry and malnourished. They price of hay has risen, and as we move into winter, it's a worry that this situation is just going to get worse. The number of horses that the 'The Human Society of Huron Valley' are looking after has increased to 12 fr...
---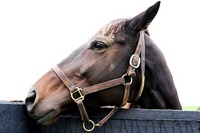 An investigation is being carried out in Florida due to the number of thin and malnourished horses present at the animal welfare authority, Guardian Angels Horse Rescue. They kept 20 horses, all found to be in bad condition and some were as much as 400 pounds underweight. 8 horses were taken and cared for, all in need of vertenary care, farriers and dental work. The other 12 horses w...
---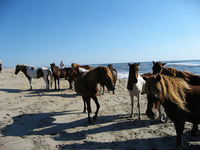 Wild horses finding their feet on private land could be fatal. There is a heated 'difference in opinion' as some landowners feel the need to send these wild horses to the slaughterhouse whereas other wish them to roam freely. A new demonstration takes place in Nevada to promote the free living of the animals. 2 dozen people fight against 1 landowner. "If landowners don...
---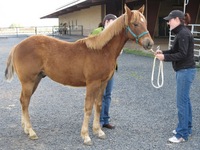 ENCINITAS, CA - National Equine Resource Network's (NERN) low-cost gelding clinic drive that has already gelded over 150 CA horses in 2012 will be expanding to other states this Fall. "Our goal has always been to develop a model that will work anywhere. We believe that with the success of our pilot program in California we've done just that," stated Shirley Puga, NERN Ex...
---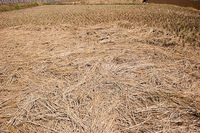 Horse rescue groups across the USA are struggling to care for the ever growing numbers of animals that are being abandoned. Since the Great recession hit four years ago, it seems that the number of horses that are being abandoned is on the up. According to Chron.com, the leaders of these groups are saying that their jobs are being made more and more difficult this summer, as drought a...
---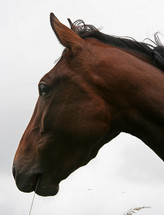 A plant that was set to slaughter horses in Missouri was preparing to open at the end of the summer, however, the plans have now been put on hold. The defunct beef processing plant was set to be turned into the nation's first horse slaughter facility since 2006 and it was set to create an extra fifty jobs in the Rockville area. The reason the plans have bee...
---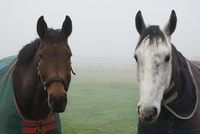 The Indiana State Fair took a turn for the worse on Sunday afternoon, when a six-horse stagecoach overturned injuring five people. The incident took place just one day before the one-year anniversary of the State Fair stage collapse, which ended up killing seven people whilst injuring a further 60. The Indiana State queen was one of the people injured in the stagecoach accident on Sun...
---