In this section, find some great tips on how to ride a horse, how to care for your horse and many other horse how to advice guides!
---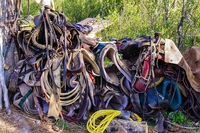 Do you find yourself stressing over the perfect saddle for your horse? Have you noticed that your existing saddle isn't perfect? Maybe it slides around or it's slightly too wide. Before you head to the store to purchase a brand new one, listen to this advice, brought to you from veterinarians. If your saddle is slightly too wide for your horse, a sheepskin pad mi...
---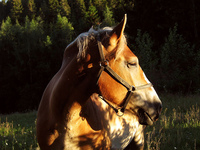 Do you expect your body to stay the same throughout your life? Of course not! Your body changes as you age, and so too do the clothes that fit it. The same thing can be said for your senior horse. The saddle that fit perfectly on his young, strong body might not be the right saddle for him now that he's past his prime. Spending a short amount of time re-fitting your horse's sa...
---