Read the latest horse and equestrian news from around the world. Including barrel racing, showjumping news, eventing, show results and horse welfare updates! Select from the category list, the equine news you want to read about!
---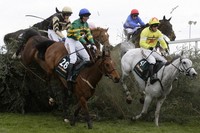 The head of British horse racing insists the Grand National can never be risk-free and warned against any knee-jerk reaction in the wake of two horses dying for the second straight year in the world's most grueling jumps race. Animal welfare groups have renewed calls for drastic change to be made to the format of the event following pre-race favorite Synchronised and According t...
---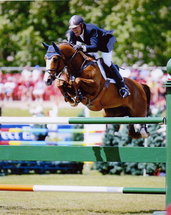 After a strong performance at the Olympic Trials for show jumping last weekend, Wilsonville's renowned equestrian Rich Fellers and his Irish Sporthorse, Flexible, made the first cut for the United States Olympic Team. The pair were named to the long list for the U.S. show jumping team, which will be pared down to four horse and rider combinations and one alternate to compete in London t...
---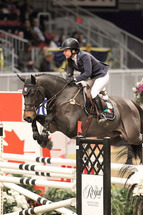 With no clear favorites, the United States Equestrian Team selection trials for this summer's London Olympics show jumping team begin this week at the FTI Consulting Winter Equestrian Festival. The first of four selection trials that run through Saturday at the Palm Beach International Equestrian Center is Wednesday at 1 p.m. Held in conjunction with the USEF National Show Jumping C...
---
Olympian Peter Leone joined members of the Intercollegiate Horse Show Association (IHSA) Board of Directors at their annual meeting held in Orlando, FL to celebrate the launch of his new book, Peter Leone's Show Jumping Clinic: Success Strategies for Equestrian Athletes. Leone's book, written along with Kimberly S. Jaussi, PhD, herself an avid rider, writer and leadership professor and ...
---