Read the latest horse and equestrian news from around the world. Including barrel racing, showjumping news, eventing, show results and horse welfare updates! Select from the category list, the equine news you want to read about!
---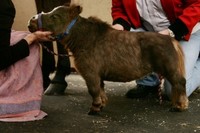 Horses could wind up being allowed in Illinois schools, stores and other public places — but only if they're specially trained to help disabled people and aren't much bigger than a golden retriever. The state Senate voted Tuesday to add miniature horses to the list of service animals, like seeing-eye dogs, that can accompany people with disabilities. The 40-11 vote sends the m...
---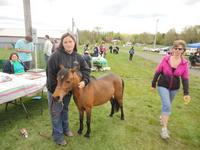 Be they pets or show animals, miniature horses have homes in New England. But for those that were abandoned or facing slaughter, some horses need shelter. That shelter has come in the form of New Milford's Scarlet Rose Farm Equine Rescue, which has taken in 40 miniature horses. On Sunday, miniature horse owners from throughout the northeast descended on the Bethlehem Fair grounds to h...
---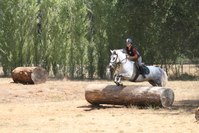 The Yakima River Pony Club turned in a strong performance at the United States Pony Club Inland Empire Region Quiz Rally on March 10 in Walla Walla. The event drew competitors from 10 Pony Clubs from throughout Eastern Washington and Northern Idaho, and the YRPC team of Elise Dibble, Ketra Pope and Tess Dietrich took third overall in the team competition. Four club members also finished...
---

The American Shetland Pony Club, Inc., crowned its 2012 all-registry Queen at its recent national convention. Miss Alyssa Palas of Ames, Iowa, will represent the ASPC as well as the American Miniature Horse Registry, the American Show Pony Registry and the National Show Pony Registry throughout the next year. Alyssa Palas is the 18-year-old daughter of Greg and Barb Palas. She has been inv...
---