Read the latest horse and equestrian news from around the world. Including barrel racing, showjumping news, eventing, show results and horse welfare updates! Select from the category list, the equine news you want to read about!
---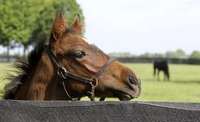 They are two of the most remarkable fillies to ever crackle across a racetrack. Now they're trying to become two of the greatest mothers and broodmares. There's royalty in the Bluegrass this spring — and it has nothing to do with the Kentucky Derby 138 invitation list. Rachel Alexandra, the 2009 Horse of the Year, and Zenyatta, the equally dazzling filly who succeeded Rach...
---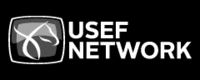 Everyone will remember something different from 2011: exactly how long seven-hundredths of a second can be, the vast desolation of the Abu Dhabi desert, the joy of going undefeated or the nagging ache of defeat. Whatever you recall, 2011 was a year of tremendous success for the USEF High Performance programs. When the dust settled over Guadalajara, Mexico the USEF's teams had recorded ...
---