Read the latest horse and equestrian news from around the world. Including barrel racing, showjumping news, eventing, show results and horse welfare updates! Select from the category list, the equine news you want to read about!
---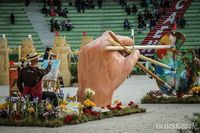 Who says all horse jumps have to look the same? We have found some of the most creative homemade and professional jumps for show jumping and cross country in the world. You won't believe some of them, and some you may want to try yourself! They might even give you some inspiration for creating your own homemade jump. This rounds on me! Master...
---
It's heartwarming to see the lengths people will go to rescue a horse in trouble. We've put together some of the most heroic rescue missions we could find, sometimes life threatening, that are a testament to the relationship between human and horse. Read on to discover some of the most dramatic, dangerous, emotional and downright unbelievable horse rescues that have ever taken place. ...
---
It was just your normal Mexican themed house party, until a man wearing a sombrero trotted a horse onto the dance floor. What is even more surprising is that the horse started to dance in perfect timing to the music. This short clip captures the amazing moment in which the horse, a white Andalusian, takes over the dance floor and performs a skilled dressage move called a Piaffe while ...
---
We've seen some interesting horse for sale adverts on HorseClicks in the past, but none as strange as this one. However instead of horses, we have seen an advert for a reindeer appear on our site. But this isn't just any reindeer! The advert in question seems to be for the one and only Rudolph the Red Nosed Reindeer, famously known for guiding Santa Claus's group of reindeer tha...
---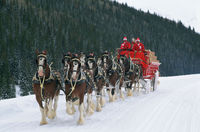 The holidays just won't be the same after the country's No.3 beer brand Budweiser announced that the traditional Clydesdale horses that usually feature in their holiday advertisements have been put out to pasture this year. Budweiser has been seeing a decrease in market share of the beer industry over the last decade as a result of the growing popularity of light and craft beers, re...
---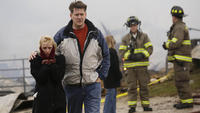 A devastating stable fire has resulted in the death of 32 horses at Valley View Acres horse stable near Woodstock, in unincorporated McHenry Country, Illinois. The fire is reported to have started at 10:53 p.m Saturday night, and burned until 12:30 am, when it was declared under control by firefighters. The stable was owned by the Bauman family, who owned some of the horses lost in the fire...
---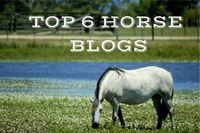 Do you love reading about horses, but not sure which horse bloggers are out there to best fulfill your need for regular and entertaining content? To help you out, we've put together some of our favorite and most popular equine blogs on the internet. There are some really great bloggers out there, and we hope this list will help you find a new one to follow! (If you're not sure what a bl...
---
The phrase 'you can lead a horse to water but you can't make it drink' looks like it could be spun into a whole new saying after seeing this amazing video that has gone viral on Facebook. Horse rider Anna Paterek recently posted a video of her attempting to cross a river with her horse, Magic. At first Magic is reluctant, but after a very persuasive effort by Anna he ...
---
A British cancer patient was granted her wish to say goodbye to her beloved horse shortly before dying. Sheila Marsh had raised her horse, Bronwen, for 25 years from a foal to adulthood. When she was diagnosed with cancer this year and told she had a short time to live, she said she had three final wishes. Sheila and Bronwen One of her wishes was to say goodbye to her beloved h...
---
A one-eyed horse, nicknamed "Cyclops", has been baffling scientists at the University of Copenhagen in Denmark. It was born last summer in Zealand, Denmark but died immediately after. Scientists have preserved the head so it can be examined by a veterinary biology disease specialist. A professor at the university, Henrik Elvang Jensen believes that the cycloptic eye is a result...
---