Read the latest horse and equestrian news from around the world. Including barrel racing, showjumping news, eventing, show results and horse welfare updates! Select from the category list, the equine news you want to read about!
---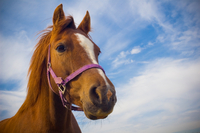 The U.S Bureau of Land Management has been temporarily banned from using helicopters to gather mustangs. The decision was made by a federal judge who said that they were no longer allowed to use this method to round the horses that are targeted in a roundup that is already underway around 150 miles northeast of Reno. U.S District Judge Howard McKibben granted par...
---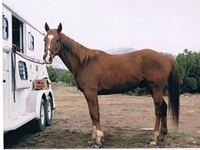 Livestock owners near Tooele are on guard after a horse there was shot dead in his own pasture. The owner went out to feed his horses Monday morning and noticed one was missing. He eventually found the animal lifeless in a ditch south of Smelter Road. Rachel Busico will never forget the call she got from her father early Monday morning. "He says Rachel, somebody broke into the hors...
---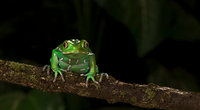 Racing regulators kept hearing the reports: trainers were giving their horses a powerful performance-enhancing potion drawn from the backs of a type of South American frog. But for months postrace testing could not find the substance, a painkiller far more powerful than morphine. Then a lab in the Denver area tweaked its testing procedure, and in recent weeks more than 30 horses from four s...
---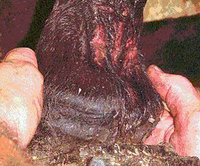 In two months of outcry over soring of Tennessee Walking Horses, a concerned public has seen the U.S. Department of Agriculture step up penalties and two veterinary associations call for a ban on devices and training methods that inflict pain on show horses. Meanwhile, what have we seen from the Walking Horse industry itself? Not much. The Walking Horse Trainers' Association&rsquo...
---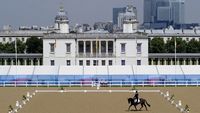 They didn't have to absolutely, positively get them there overnight, but when the U.S. Equestrian Federation sent some of its horses to London for the Olympics, it was a special delivery. The elite U.S. three-day eventing equine squad landed in London on Monday on a FedEx flight, having taken the red eye from Newark, N.J. They're not the first competitors to arrive as the countdown to...
---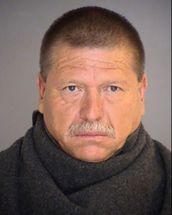 A federal judge ruled Monday that a Texas horse trainer charged with conspiring to launder money for Mexico's powerful Zetas drug cartel should be released on bail, rejecting the prosecution's argument that the threat of cartel reprisals against him was so severe it could harm the surrounding community. Eusevio Maldonado-Huitron remained in custody because federal prosecutors said the...
---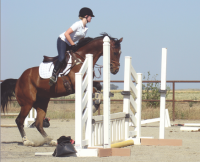 A Lee Middle School student spent more than two years rehabilitating a horse to full recovery after a severe injury, when it could have been euthanized. Eighth-grader Harper Salley-Gray rescued the horse even though the odds were stacked against the horse and she knew that he'd likely never recover enough to compete in cross country and jumping competitions, according to her mother, Julie...
---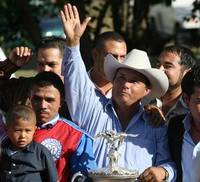 Just three years ago, Jose Trevino Morales was working as a bricklayer in Texas, and his wife, Zulema Flores Trevino, was an office clerk for a staffing company. They lived in Balch Springs, Texas, outside Dallas. They raised four children and made less than $60,000 total in 2009 from those jobs. They often only had about $2,000 in their bank account. In late 2009, that all changed. T...
---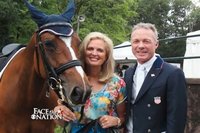 After Ann Romney's love for the expensive equestrian sport known as dressage caused a minor stir on the campaign trail, her connection to dressage is making waves once again. Rafalca, one of the horse's Romney co-owns, and Jan Ebeling, Romney's dressage trainer, will be heading to the London Olympics after taking third at the U.S. Equestrian Federation National Dressage Champi...
---
The first season in the books, horse racing begins its second season Saturday. The Triple Crown dominates the sport's first season, of course, and with all its focus on jewels it can be more glittery than substantial, more about anticipation than realization. There's no disputing jewelry's dazzling allure. The first season's appeal reaches even the most casual fans whose interes...
---