Would you like to write for HorseClicks?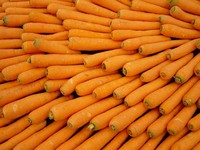 Earn extra money from your writing
Do you have a blog or like to write about and discuss anything equine? It could be about your latest riding holiday, your thoughts on the latest gear or your favourite ride.
Or are you an expert who could write about horse health or a breed guide?
Would you like to share your videos with other riders by posting them on HorseClicks?
Would you like to earn some extra money from your writing?
If your answer to any of the questions above is yes, we want to hear from you. Please email jean.sims@fridaymediagroup.co.uk and tell us a bit about yourself, how long you've been riding and what sort of equine issues you'd like to write about. Please also include a link to your blog, or a sample of your work.
News