Horses Rescued from Cruel Treatment!
News
•
Thursday 27 September 2012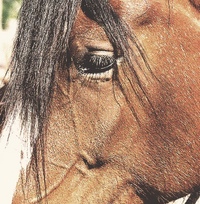 39 horses were found malnourished and sick on a horse farm, in Washington. After being kept in 3 sets of dark stables, which were covered in horse dung and urine, many of these 39 were also injured.
The horses were found by U.S. Drug Enforcement Administration agents, there for a 'drug-related' problem. Some of the horses were standing in 'more than a foot of waste'.
The horses were removed from the premesis, which took around 9 hours, and taken for care at local vets and fairs. Some of the horses had to be put down due to their condition.
Source: www.southbendtribune.com
Photo by Renee.
News