Learn tips and advice on how to ride and care for your horse. Here at Horseclicks we have created a wide range of extensive guides, all for your reading pleasure. Why not check out our popular guides on horse training, health, tack & equipment, and even a individual list of horse breeds. All our information supplied is from horse experts and top riders, so enjoy!
---
To those who own a horse, ensuring their long term health and happiness is number one priority. But with so much to consider, this can be a daunting prospect. That's why we have sourced some of the best horse health care related guides on the web, and collated them into one awesome resource for you! From behaviour and psychology, to finding the right vet, with everything in bet...
---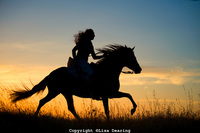 Do you have a mature horse? Have you been considering putting him or her into retirement? Before you decide to send him to pasture, consider this: Dr. Karyn Malinowski, an equine extension specialist at Rutgers University, says that many horses can benefit from regular exercise as they age. Adjusting their diet and lifestyle can add years onto your older horse's life, and considerably cha...
---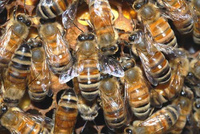 One horse died, and a second was injured after a swarm of African Killer Bees attacked at a ranch in Arizona this weekend. The first horse was stung repeatedly and died on the scene. The second was treated by a local veterinarian and is expected to recover. When the owner of the horses observed the attack, she ran towards her horses and was stung 20 times on the face and neck. ...
---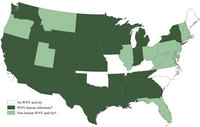 West Nile Virus (WNV) is a disease spread through the bite of infected mosquitos. Both humans and horses are susceptible to WNV. If your horse becomes infected with the disease, there is no treatment available which is why it is so important that you know and understand your options when confronted with an outbreak of the virus. How Can I Protect My Horse? There is a vaccine...
---