Top 10 Presents for Horse Lovers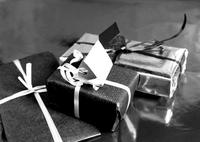 Presumably your friend either owns a horse or horse rides, however there are presents in this list that could be for those who ride or those who simply admire. Depending on your relationship and budget, there are gifts suitable for all.
1. Horsey horsey don't you stop…
How about a simple one to start: this is a great present for anyone who loves horses. You could get a horse mug, plate, tea towel or even a matching set. Any accessory for the kitchen is practical and pretty. The retail price for these objects can vary although they are usually very affordable and suitable for a child to an adult.
2. Horse figures
Horse figures can be a collector's item. There are many different types you can get and there are even models that you can paint yourself which can be a fun present. This is more of a selective present depending on the person's personality but it can be a great present to the right person.
3. Clothes
Any riding clothes that you know someone might need, from gloves to a body protector, is very useful. These things are a must have for many, especially a child learning to horse ride, so it is worth doing some research into any items that the person you are buying for might want or need. Prices again vary for different items, however make sure to again do your research because going cheaper may result in bad quality.
4. Jewellery
A piece of jewellery is less obvious but makes a really nice gift. Jewellery can always make a nice present and to gear it towards a horse lover, a horse shoe is one of our favourite designs. This option gives space for originality and enables you to personalise the gift.
5. Books
A book of either fiction or fact can be interesting presents. For example, how to books, or autobiographies by respected equine individuals, are both great possible choices. Check out the best selling lists to see which books are leading at the moment.
6. Films
There are some excellent films such as, Black Beauty and Dreamer, that show the restoration of great horses. Dreamer is based on a true story. Both show moving stories and are classic films that children and adults would enjoy.
7. Boots
Riding boots can be expensive, so how about a pair of boots for the yard? This is practical especially when they will be spending so much time around the yard for the work they need to put in for their horses. Or even some boot liners for a smaller yet thoughtful present.
8. Grooming Brush
How about treating the horse and your friend - horse owners always want to take care and make sure their horse looks their best, of course. A new grooming brush is a perfect present if you are unsure of the likes and dislikes or the person you are buying for.
9. Tickets to a horse event
This is great and could be something that you do together. There are many horse events on throughout the year, some obviously bigger than others, but if you know what they enjoy, you could look into getting specific tickets for a certain event, for example, dressage.
10. Décor
Decorations for their house, such as cushions, pictures or possibly bedding, is a nice touch and can make a lovely present. Here you have room to choose what you think they may like to show that you have put thought into it. A way to make it more suited to them would be to turn to horse prints. Pictures can be a good route to go down here as there are some magnificent images of horses available, or you could even try and capture your own picture of them and their horse and frame it for them.
Good luck and let us know in the comments below what you decided to go for.
Articles