Lease or Own?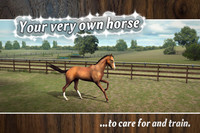 horses
So, you are ready to have a horse of your own, or at least you think so. But should you actually go out and buy a horse? Or is leasing for you?

There are advantages and disadvantages to choosing to lease a horse rather than buying one. You need to carefully look at your situation before making a decision.

When you lease a horse, you don't have the up front cost of buying it. This can be particularly good if you are looking for a performance horse, since getting a quality animal can be very expensive. While some leases do charge a lease fee, many only ask that you care for the horse's expenses.

On the other hand, the horse is not yours. If anything goes wrong, you will be responsible to the owner for the value of that horse. Usually lease agreements state that you cover insurance for the value of the horse. You are also likely to be stuck with any vet bills, should the horse get injured. Some owners will help out with the bills, but you can't count on it.

However, if the horse is injured and can no longer be ridden, you are not out the value of that horse. You can return the horse to his owner, and do not need to find him a new owner or a safe retirement home. Instead, you can move on and find another horse that suits your needs.

But, you will always need to remember that at the end of the lease, it is time to say goodbye. If you become very attached to the horse you are leasing, this can be very difficult. Some owners are willing to sell at the end of the lease, but generally the price goes up with training – and your training has gone into the horse, thus raising his value.

If you own the horse, you do have the potential or recouping some of your costs in the long run by selling (or even leasing) him when you no longer need him. Unfortunately, it depends a great deal on the market, and your horse's age. It can also be very stressful trying to find him a safe, quality home.

Leasing is a great option if you are likely to need to change horses on a regular basis. This is especially true for young riders who are likely to outgrow their ponies every couple of years. Riders who are increasing in skill also need to upgrade often to a better horse.

By leasing, you do loose the unique feeling of accomplishment of bringing along a horse from scratch and making him successful. The horse usually comes to you trained, and you don't get the credit for the work you have done with him in the meantime.

For the rider who gets attached to her horse, and who is not afraid to put in a lot of work with him, buying may be the best option. For the rider who is still growing, in size or ability, a lease may be a better opportunity.

Finally, a lease offers the chance to get used to horse ownership, without having to worry about what to do with the horse if it doesn't work out. For young riders, this can be a great opportunity, both for the rider and for the parents.

Whether you choose to lease or to buy, do your best to find a horse that suits your skills. Finding the right horse makes all the difference in a rider's advancement. Finding the wrong horse can be devastating.

Articles