Learn tips and advice on how to ride and care for your horse. Here at Horseclicks we have created a wide range of extensive guides, all for your reading pleasure. Why not check out our popular guides on horse training, health, tack & equipment, and even a individual list of horse breeds. All our information supplied is from horse experts and top riders, so enjoy!
---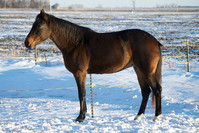 Winter is fast approaching, which means that now is the perfect time to prepare your horses for the tough months ahead. Ice storms, snow and brutal winds can make your horse care routine tougher to manage. Follow these quick tips now to make life easier for your barn this winter. 1. Meet with your veterinarian now to review your routine. Dental care, vaccinations, parasite control… ...
---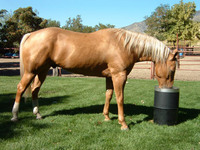 Keep your horse cool and hydrated this summer with these expert tips. Beating the heat involves water — both on the inside of your horse via drinking and on the outside of your horse via hosing down. Summer's heat and humidity can be much more than just uncomfortable. They can be deadly. Horses lose their lives every year to heat stroke. Cou...
---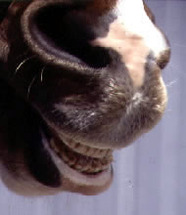 Learn about your horse's teeth and what makes them uniquely suited to the fibrous equine diet. A flip of your horse's lips gives you only a glimpse of the grass-nipping incisors at the front of the horse's mouth. You can't see the real dental workhorses, the molars that grind the fibrous roughage and hard grain kernels. Along with those 1...
---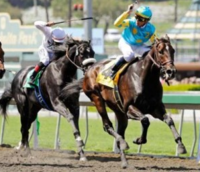 Thoroughbred horses are one of the most majestic and respected animals in the world. They hold a certain fascination for children and adults alike. While the young may marvel at the unrivaled strength and speed that these creatures possess, many adults are interested in thoroughbreds for different reasons. For instance, betting on the Kentucky Derby has become a cultural pastime for countless e...
---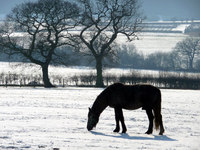 Calorie intake must be increased during the winter, due to the cold weather. Your horse will need more energy to keep warm. But you need to make sure that you up the number of calories in the correct way with the correct food. When increasing the calories in your horse's diet you can use corn however forage is much more efficient. Forage will help keep in the internal heat – thi...
---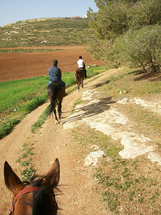 Thanksgiving is a time to be thankful, a time for food and for family. But due to the vast volumes of food you will need some exercise: a walk after lunch, or some active games, or how about arranging a hack for you, your friends and family. This is friendly for everyone, as those who cannot ride or do not want to ride can walk along with you and if you have dogs, they can be invited as well. T...
---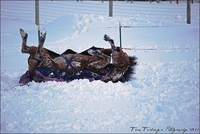 Summer care and winter care for your horse will change slightly, especially if the summer and winter temperature changes are vast in your country. This will include the UK. Although our summers are usually rainy, we can expect snow in the winter as we have had it in recent previous years; therefore keep reading for some quick and effective advice. Keep the sta...
---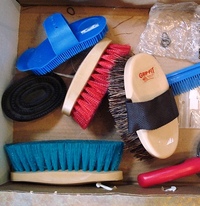 The mane and tail of a horse has many purposes. It can not only help to make the horse look more aesthetically pleasing, but they also have more useful, individual purposes. The tail is thought to keep the horses neck warm and also provide some protection against flies. The horse can use its trail in more expressive ways. This can be important for learning more about the horse. Some anato...
---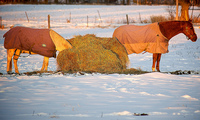 Now is usually the time when you want to prepare to change your horse's diet. The weather is progressively getting colder and we are heading towards winter. You need to aim to maintain the horse's weight. The colder weather can make this difficult and may result in weight loss. So keeping your horses weight up is best done by, changing the feed to a high fiber, low starch source...
---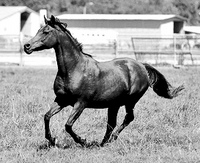 Autumn time is here again, so don't get distracted by the beautiful landscapes because you need to protect your horse against tapeworm. Tapeworm has affected over 50% of the tested horses in America. Tapeworm is a parasite that horses can pick up when grazing or from contact with affected hay, either eating it or from the horses bedding. Once tapeworms ge...
---