Learn tips and advice on How to ride a horse, how to care for your horse plus read horse training tips and get general information and advice from horse experts and top riders!
---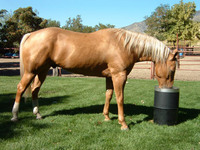 Keep your horse cool and hydrated this summer with these expert tips. Beating the heat involves water — both on the inside of your horse via drinking and on the outside of your horse via hosing down. Summer's heat and humidity can be much more than just uncomfortable. They can be deadly. Horses lose their lives every year to heat stroke. Cou...
---
Before you add or replace fencing on your horse property, get familiar with the pros, cons, and costs of your many choices in materials. Photo by David Classen/iStockPhoto.com While investigating a 5,600-year-old village site in Kazakhstan, archaeologists determined that its Copper Age inhabitants were among the first cultures to tame horses. The evidence? T...
---
I recently made a guide for advice on renting/loaning a horse. It seems logical to now write a guide from an owner's perspective and offer useful tips and help. For the owner loaning a horse sounds very attractive. If for example you need to plan a trip to far-away places or you are off to university then it gives you the perfect opportunity to leave your horse behind. On the other han...
---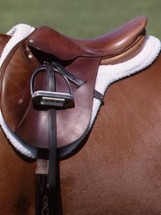 Master Saddle Deborah Witty explains seven saddle-fit points so you can become an informed consumer. How many times have you heard the phrase "saddle-fitting nightmare?" The frustration of having you and your horse uncomfortable, not performing well or experiencing pain because your saddle does not fit can be quite overwhelming and even debilitating. Saddle fitting is an integ...
---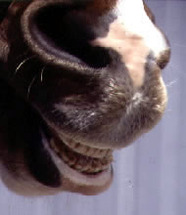 Learn about your horse's teeth and what makes them uniquely suited to the fibrous equine diet. A flip of your horse's lips gives you only a glimpse of the grass-nipping incisors at the front of the horse's mouth. You can't see the real dental workhorses, the molars that grind the fibrous roughage and hard grain kernels. Along with those 1...
---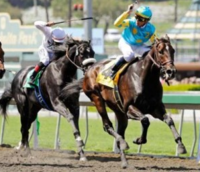 Thoroughbred horses are one of the most majestic and respected animals in the world. They hold a certain fascination for children and adults alike. While the young may marvel at the unrivaled strength and speed that these creatures possess, many adults are interested in thoroughbreds for different reasons. For instance, betting on the Kentucky Derby has become a cultural pastime for countless e...
---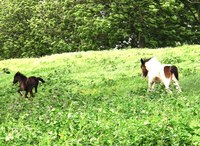 Breeding season typically starts in February for horses and continues through until July. So you want to start advertising your stallions as studs now ready for next month! Here are some top tips to get the top foals for stud and mare owners. Look for a mare between the age of 3 and 25. However their reproductively will decrease dramatically after the age of 12 (primarily those who hav...
---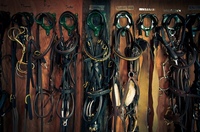 Now it's January and the sales have started, what better time to sell all your unwanted tack and riding gear to start the New Year. Here is a guide to show you the best ways to advertise your unwanted items to ensure you get the best price for them. Remember to be truthful when placing the ad. Keep the details correct because this will help to prevent any future problem...
---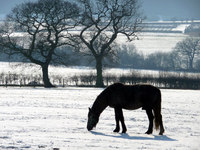 Calorie intake must be increased during the winter, due to the cold weather. Your horse will need more energy to keep warm. But you need to make sure that you up the number of calories in the correct way with the correct food. When increasing the calories in your horse's diet you can use corn however forage is much more efficient. Forage will help keep in the internal heat – thi...
---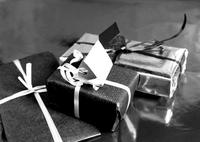 Presumably your friend either owns a horse or horse rides, however there are presents in this list that could be for those who ride or those who simply admire. Depending on your relationship and budget, there are gifts suitable for all. 1. Horsey horsey don't you stop… How about a simple one to start: this is a great present for anyone who loves horses. You could...
---