Learn tips and advice on how to ride and care for your horse. Here at Horseclicks we have created a wide range of extensive guides, all for your reading pleasure. Why not check out our popular guides on horse training, health, tack & equipment, and even a individual list of horse breeds. All our information supplied is from horse experts and top riders, so enjoy!
---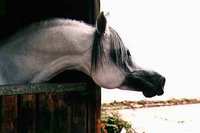 Sometimes, despite our best efforts, it is necessary to sell a horse through auction. While this can be a quick fix, often the sale price you receive at an auction is well below your horse's actual value. Even worse, sometimes this low price is from a kill buyer, who will turn around and deliver your precious horse to a slaughter house. Fortunately, there are many things ...
---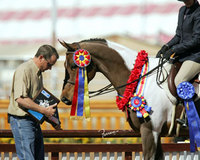 While many riders enjoy showing, it is not unusual to want to learn more about the horse show environment before investing money into it. While most shows are free for spectators, you might be limited to what you can learn as far as what goes on behind the scenes. If you have a friend that is showing, you can ask him or her to explain the classes when not busy in the ring. Eve...
---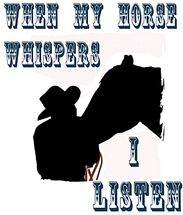 Horses often become dead to the aids over time. They are not as responsive and get bored of what they are doing under saddle. Sometimes this can be corrected under saddle, but often a horse becomes hard in the mouth, or otherwise will not listen to a rider. In this situation, it can be useful to tune him up on the longe line. Proper longing for training should always be d...
---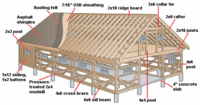 If you are going to build a barn, it is important to carefully consider what you will need as you create your floor plan. There are several essential spaces needed in a barn, and unless you plan for them ahead of time, you may find that you are not prepared once your horses move in. 1. Stalls This may be obvious, but you will need to plan how many stalls you ne...
---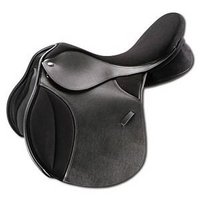 When shopping for a saddle, you will see that there is a wide range of options available to you. Not only are there many different styles of saddle, there are also a range of materials from which the saddles are made. At first glance, it may seem obvious what material is best for a saddle, but it is actually a little more difficult that you might expect. The following compariso...
---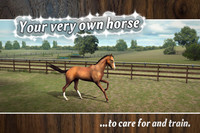 So, you are ready to have a horse of your own, or at least you think so. But should you actually go out and buy a horse? Or is leasing for you? There are advantages and disadvantages to choosing to lease a horse rather than buying one. You need to carefully look at your situation before making a decision. When you lease a horse, you don't have the up front cost...
---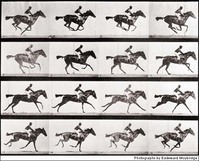 When riding in the jumper ring, it is very important to know your horse's stride length and know how to adjust it to work with the distances set out on the course. The following exercise is designed to help you learn to adjust your horse's stride. Course designers consider an average stride to be 12' in length. On a hunter course, all of the distances are set ...
---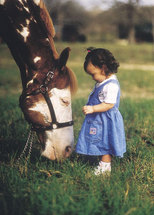 Everywhere you look there are horse crazy girls flocking boarding stables and riding schools, eager to take any chance they can to be around the horses. While it is wonderful to see their eager faces around the farm, it is important to consider their safety. Kids believe that they are invincible and indestructible. It does not matter how old or how young, it is impossible for a...
---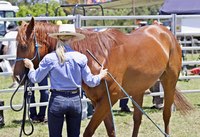 When training your horse, it is a smart idea to keep a training diary. This is a book in which you keep track of what you have done each day, and how that training session went. Training diaries are useful for a number of reasons. Have you ever felt that you are in a rut with your training and that nothing is improving? With a training diary you can go back and see if tha...
---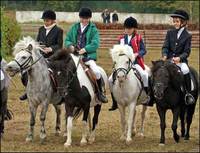 As young riders become more involved in the sport, it can be difficult to know how best to encourage them in their interest. Many parents enroll their kids in group lessons at the local riding school, but this may not seem enough for your horse crazy child. Some riding schools have their own clubs made up of students from their program. Sometimes these clubs are members of larg...
---