Learn tips and advice on How to ride a horse, how to care for your horse plus read horse training tips and get general information and advice from horse experts and top riders!
---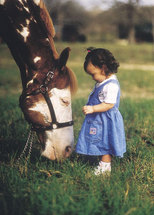 Everywhere you look there are horse crazy girls flocking boarding stables and riding schools, eager to take any chance they can to be around the horses. While it is wonderful to see their eager faces around the farm, it is important to consider their safety. Kids believe that they are invincible and indestructible. It does not matter how old or how young, it is impossible for a...
---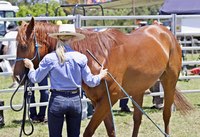 When training your horse, it is a smart idea to keep a training diary. This is a book in which you keep track of what you have done each day, and how that training session went. Training diaries are useful for a number of reasons. Have you ever felt that you are in a rut with your training and that nothing is improving? With a training diary you can go back and see if tha...
---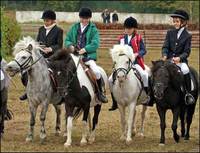 As young riders become more involved in the sport, it can be difficult to know how best to encourage them in their interest. Many parents enroll their kids in group lessons at the local riding school, but this may not seem enough for your horse crazy child. Some riding schools have their own clubs made up of students from their program. Sometimes these clubs are members of larg...
---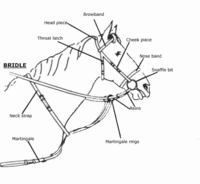 It can be difficult to know when, or how to introduce tack for the first time when training a young horse. Indeed, the very idea of adding tack can be so overwhelming that people put it off for far too long. Fortunately, most horses accept tack with very few difficulties. The trick is to introduce it slowly so that the horse has time to get used to it. The first thing to i...
---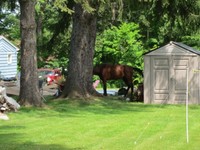 By Lydia Kelly As more people move to the outskirts of town, many consider keeping horses at home. With a country home and a few acres of land childhood dreams of having a horse of their own no longer seem unattainable. But, what does it take to keep a horse at home? To begin with, you need to consider where you would keep the horse.&n...
---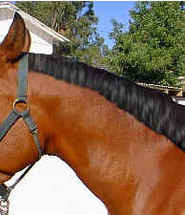 While a long, flowing mane is beautiful, for many riders it is more of a hassle that it is worth. Often showing a horse requires a pulled mane. Others prefer the look of a trim, tidy mane. Even a natural mane can use some pulling to keep it neat. Whatever your reason, it is a smart idea to learn how to pull your horse's mane. Most horses don't mind havin...
---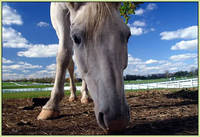 So, you have wanted a horse all your life, but you can't seem to get your parents to agree to get you one. Well, what you need is a plan, a parent friendly plan that shows your parents just how a horse will affect your life. Start off by getting a job. I know, everyone says that, but it is really important. By getting a job you will show your parents that you are re...
---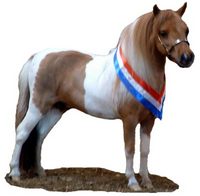 While most breeds of horses are supported by an association that takes care of the registration of the horses in its breed, not all associations are equal. In fact, some are well known for their excellent support of their membership, while others are nothing more than glorified registries. There are many things that set apart breed associations, so that the membership benefits and th...
---

While it might seem that grooming a horse is purely cosmetic, it is in fact an important part of your horse's care. By caring for your horse's coat, you not only make him look better, but make him feel better too. Spending time with him while grooming is also a wonderful way to bond with your horse, letting you get to know him in a mutually enjoyable setting. For ba...
---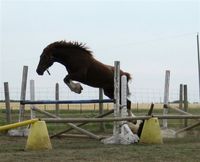 Most horses can jump, but not all horses jump well. This is an important consideration when looking for a horse that will be successful in the hunter or jumper ring. So, how can you evaluate a horse's jump and know what discipline he is best suited for, and whether he has the talent to compete? To evaluate a horse's jump, you will need to watch the horse perform ove...
---