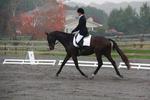 offline now
| | |
| --- | --- |
| views: | 240 |
| treats: | 0 |
| awards: | 0 |
| friends: | 0 |
| dates: | 0 |
| faves: | 0 |


about me:
my name:
Gabriel
age:
10
i'm from:
Virginia, Charlottesville
country:

United States of America
gender:
Male
breed:
when I arrived:
2008 race barns were shutting down and this big guy looked like he had great potiential.
bio:
Jockey Club registered but has never raced. Ver kind and forgiving with a mellow temperament. Evented through training level but a bit unsure to move up to prelim xc. Great flat! Always scores well in dressage. Very consistant w/ 3 lovely gaits.
special features:
Competitive amateur dressage horse! Make someone a great low level (BN/N) eventer. Maybe in due time the pair would be able to move up to the training level. I feel the rider should have a strong focus and in a lesson program. Lots of miles left!
likes:
Easy keeper. Sound, social, has great feet, and stands well for the farrier. Great ground manners, crossties, clips, can pull mane and tail, bathes (will put his head down to wash face), great loader, hauls well, and stands tied to trailer.
my album: